Click on any of our featured helmet shells below and you may begin building your own custom helmet with many options.
All builds contain a "No Wear Bar".
All Masks included or at the discounted price will be affixed to the helmet at the factory with no exceptions.
Build Your Own Helmets are void of any team logos or decals.
Customized helmets may not be returned, however corrections can be made to rectify issues should they arise.
All Custom Build Helmets Are Now

$210.00
$185.00

and

$209.00
CUSTOM DECAL DESIGN
GridironMemories Custom build website offers the customer the opportunity to have a custom one-off decal created for their helmet build.  Upon you sending us an image that is legible and clear, we can advise you whether the image can be custom created and made into a decal set for your helmet build.  If we deem the image viable, a minimum $65-dollar charge will be necessary for GridironMemories Custom to create, print and affix the decal to your custom helmet build.  Should the decal be of a complicated nature with additional time needed, the charge will be greater than $65, and the customer will still be notified of the charge before billing.
Once a customer has paid and purchased their helmet build, we will bill you separately via PayPal for the applicable charge and complete the helmet build to include your approved decal.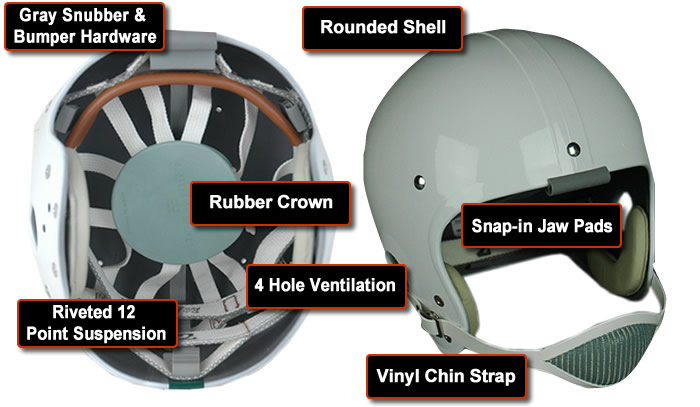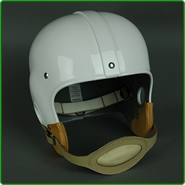 RT2 1939-1953


$209.00
Slightly "Flared ear" shell
32 hole ventilation
Leather crown
Riveted 6 point suspension
Black fiber washer hardware
Leather wrap around jaw pads
Leather chin strap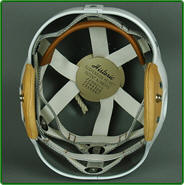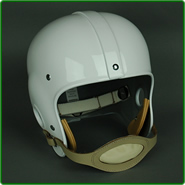 RK4 – F  1954-1956


$209.00
Slightly flared ear shell
32 hole ventilation
Leather crown
Riveted 6 point suspension
Black fiber washer hardware
Riveted leather "floppy" jaw pads
Leather chin strap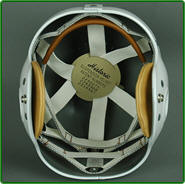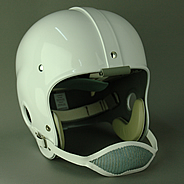 RK4 – S  1957-1966


$185.00
Slightly flared ear shell
6 hole ventilation
Rubber crown
Riveted 6 point suspension
Gray snubber and bumper hardware
Snap-in jaw pads
Vinyl chin strap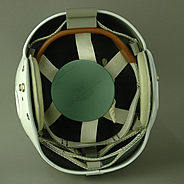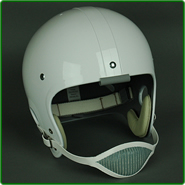 TK5 1955-1966


$185.00
Rounded shell
4 hole ventilation
Rubber crown
Riveted 6 point suspension
Gray snubber and bumper hardware
Snap-in jaw pads
Vinyl chin strap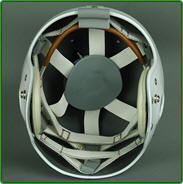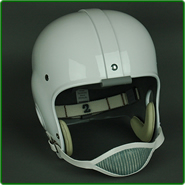 RK2 1961-1969


$185.00
Slightly flared ear shell
6 hole ventilation
Rubber crown
Riveted 12 point suspension
Gray snubber and bumper hardware
Snap-in jaw pads
Vinyl chin strap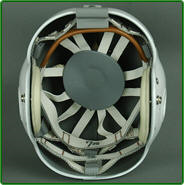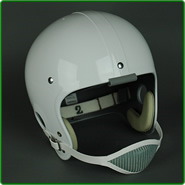 TK2-G 1962-1969


$185.00
Rounded shell
4 hole ventilation
Rubber crown
Riveted 12 point suspension
Gray snubber and bumper hardware
Snap-in jaw pads
Vinyl chin strap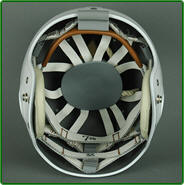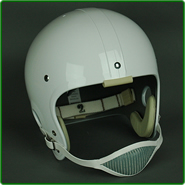 TK2-B 1970-1972


$185.00
Rounded shell
4 hold ventilation
Rubber crown
Riveted 12 point suspension
Beige snubber and bumper hardware
Snap-in jaw pads
Vinyl chin strap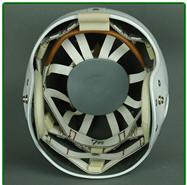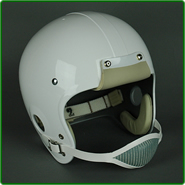 TK2-W 1973-1978


$209.00
Rounded shell
4 hold ventilation
Rubber crown
Riveted 12 point suspension
Wildcat sweatband
Beige bumper hardware
Snap-in jaw pads
Vinyl chin strap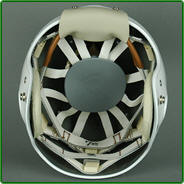 A FEW MORE CUSTOMER BUILD SAMPLES